Steinbeck S Model Guitar
The Steinbeck S is a slimline version of my standard Steinbeck model.
It has a gentler and smoother bass than the standard Steinbeck, with a fabulous responsive mid range and treble. Overall it is a wonderfully balanced sound,and when fitted with a Highlander gives an outstanding amplified sound.
It's available with African or Malaysian Blackwood back and sides; figured Sitka soundboard and Wenge neck are standard. Tuners are Gotoh 510s, the best available for fine tuning and sound.
Steinbeck S  Specifications
Soundboard:
Figured (bearclaw) Sitka
Back and sides:
African or Malaysian Blackwood
Neck:
Wenge
Fingerboard:
Ebony
Bridge:
Ebony with two piece bone saddle
Binding:
Black with red and white purfling
Trim:
Tuners:
Birdsfoot edging with red and white purfling
Gotoh 510 with black buttons
Body Width:
Max body Depth:
Pickup (optional)
16.3″ (415 mm)
4″  (101 mm)
Highlander
Unlike many other guitar tonewoods, Malaysian Blackwood can be legally exported anywhere in the world without the complication of certification.
African Blackwood is in fact a rosewood, but can be legally carried across borders; shipping requires certification which should be a formality.
.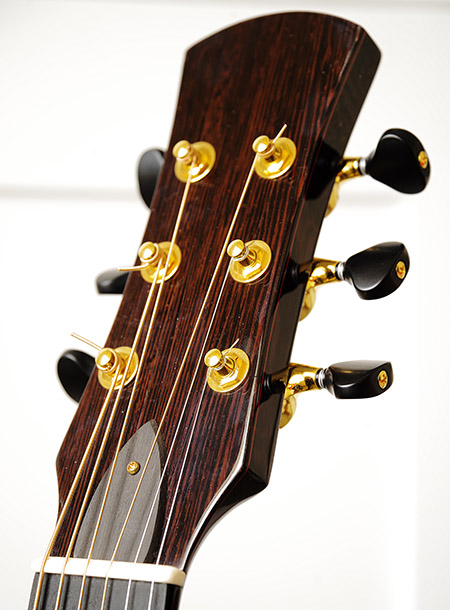 Wengé headstock with red pinstripe line and Gotoh 510 tuners

Figured Sitka soundboard

Blackwood back and sides, Wenge neck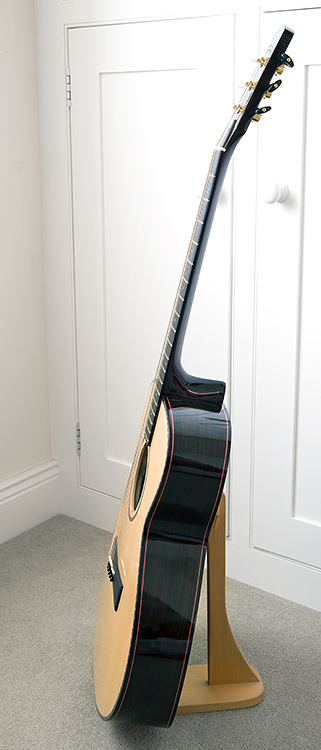 Slimline body showing gently curved soundboard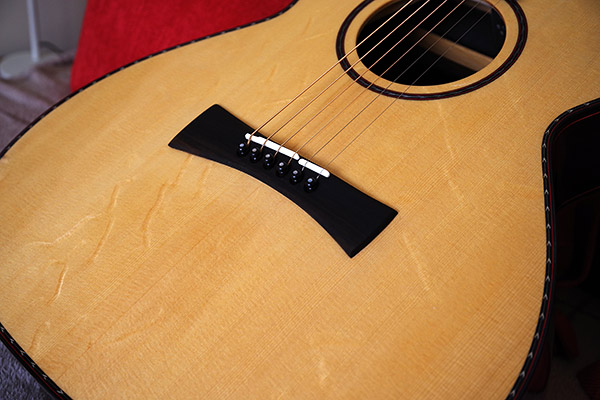 Bearclaw Sitka soundboard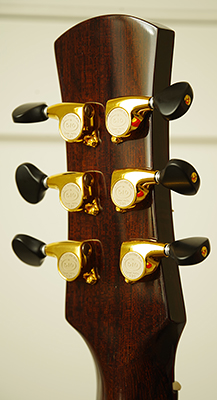 Gotoh 510 tuners – the best
.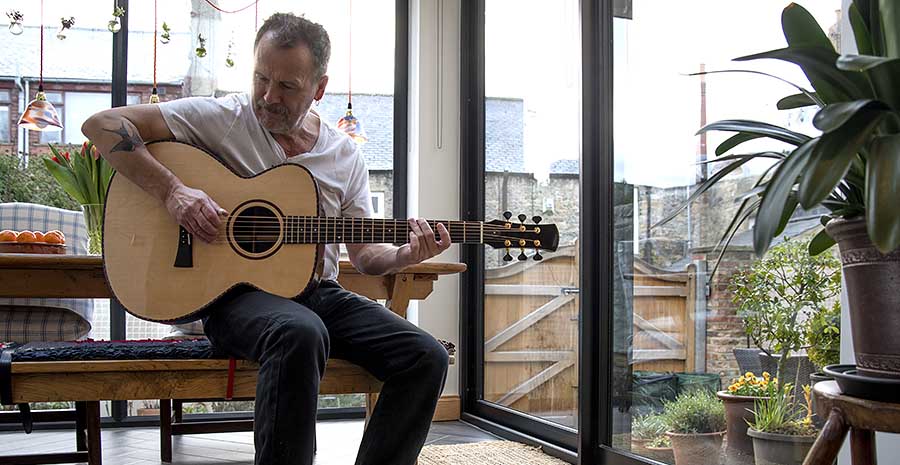 Martin Simpson playing prototype Steinbeck S.  This is now one of his live gig guitars.